What is Skinceuticals?
Skinceuticals is an innovative line of skin care products that was first founded all the way back in 1997. The products in the line are all based on different, unique combinations of topical antioxidant serums designed to address specific needs and are the product of some of the brightest minds that Duke University medical Center has to offer.
Made entirely in the United States of America, Skinceuticals products have been refined thanks to decades of skin cancer research that led to critical breakthroughs in terms of antioxidants. Indeed, this is perhaps the biggest thing that separates these products from so many other competing skin care lines: their high potency formulas are concentrated in pure actives and have been proven to penetrate optimally into the skin, no exceptions.
The major benefit of using Skinceuticals products is that each one is formulated very precisely to accomplish goals that are important to end users. These include addressing the signs of aging, protecting already healthy skin, preventing future damage and much, much more. All told, Skinceuticals has changed the face of skin science over the years and that is one trend that shows no signs of slowing down anytime soon.
The Many Products of Skinceuticals
Skinceuticals offers a wide array of different products for you to choose from depending on your needs, including ones like: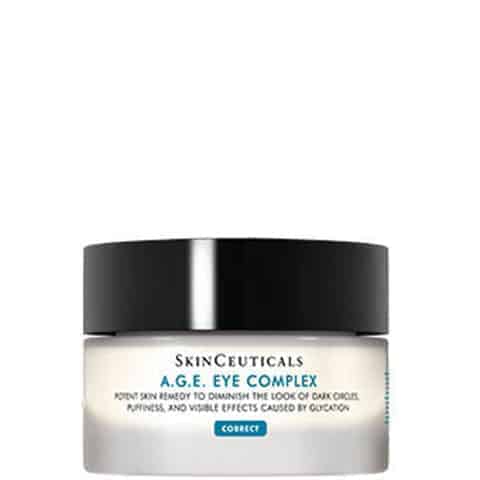 A.G.E. Eye Complex This product brings advanced skincare to that delicate skin around the human eye.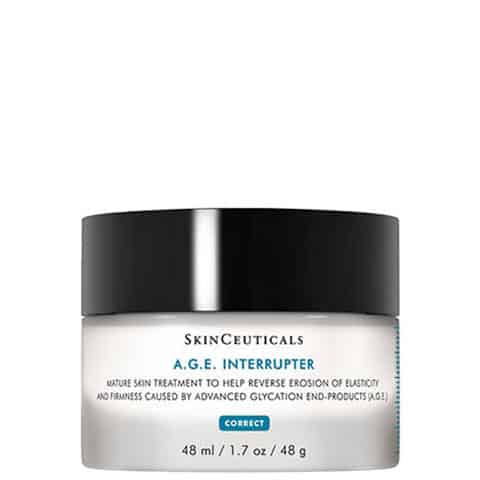 A.G.E. Interrupter This is a high-concentration anti-wrinkle cream that improves the visible signs of aging.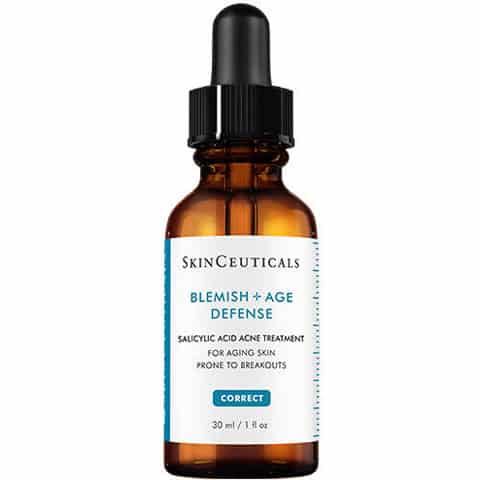 Blemish + Age Defense This oil-free face serum reduces the formulation of adult acne.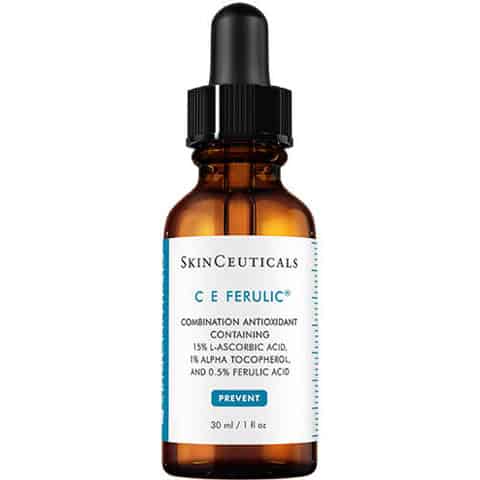 C E Ferulic This product is a daytime vitamin C serum that delivers advanced environmental protection for your skin, among other benefits.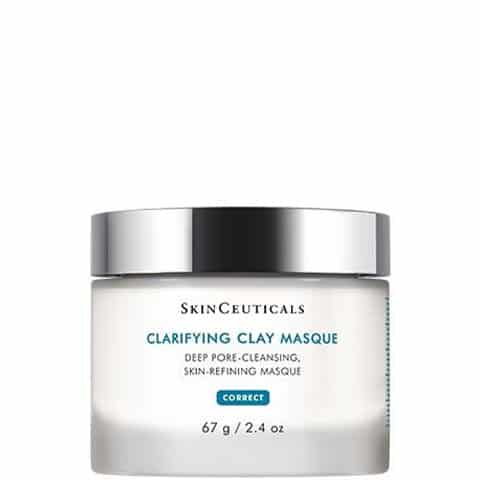 Clarifying Clay Masque This purifying treatment is designed to decongest pores and remove excess oil for acne prone skin in particular.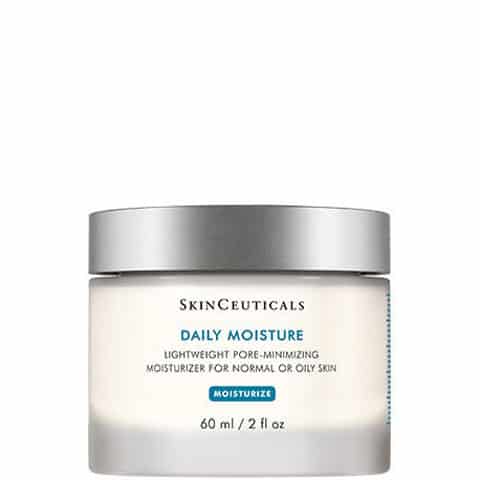 Daily Moisturizer This is a face moisturizer that provides normal and even oily skin with lightweight, long-lasting hydration.
Discoloration Defense These products are proven to reduce the appearance of discoloration by exfoliating dead skin cells, all while protecting the skin from environmental damage.
Epidermal Repair This therapeutic moisturizing cream is designed to protect and sooth compromised skin.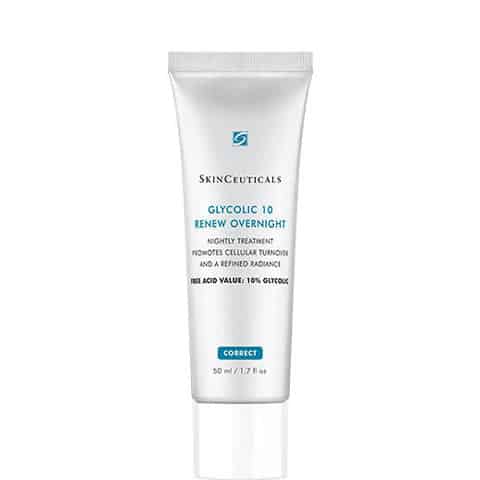 Glycolic 10 Renew Overnight This product delivers a true 10% glycolic acid value to promote greater cellular turnover, thus enabling healthier, glowing skin.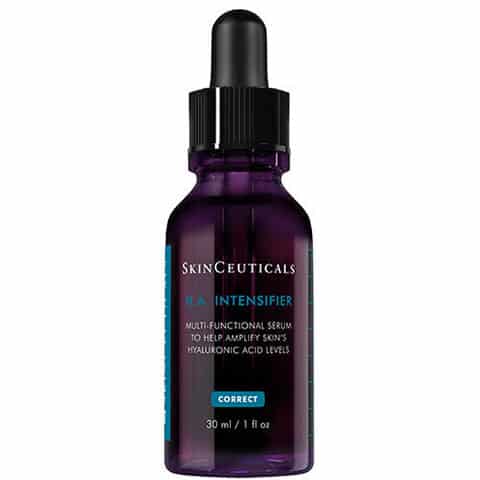 H.A. Intensifier This is a multi-functional corrective serum designed to help amplify the skin's hyaluronic acid levels, thus combating both aging and dehydrated skin.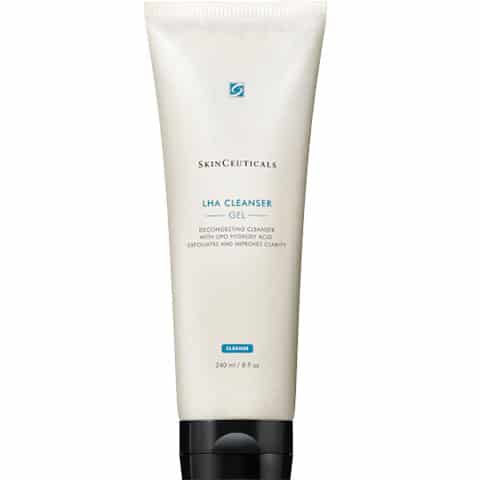 LHA Cleanser Gel This is an exfoliating gel designed to decongest pores and improve skin texture.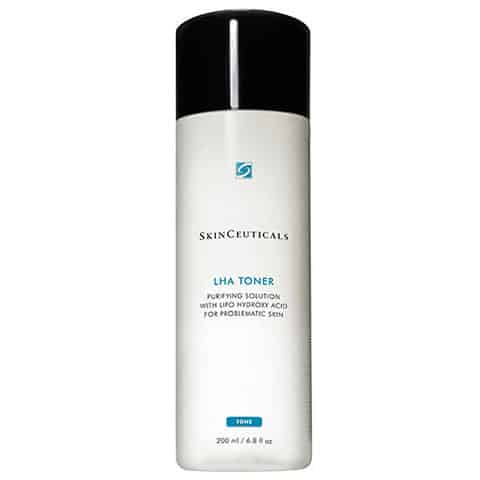 LHA Toner This toner helps get rid of clogged pores and removes surface dead skin cells.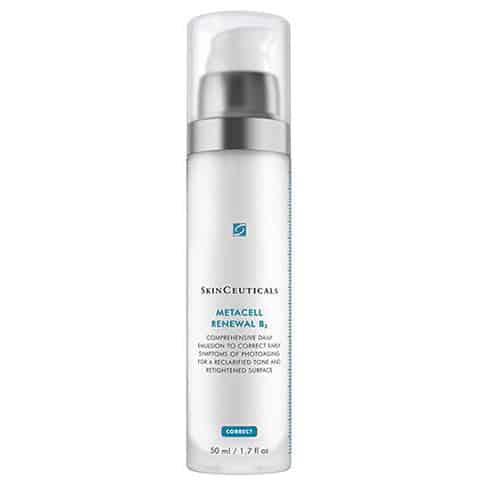 Metacell Renewal B This is a comprehensive daily emulsion formulated to improve the appearance of early signs of aging you may be experiencing.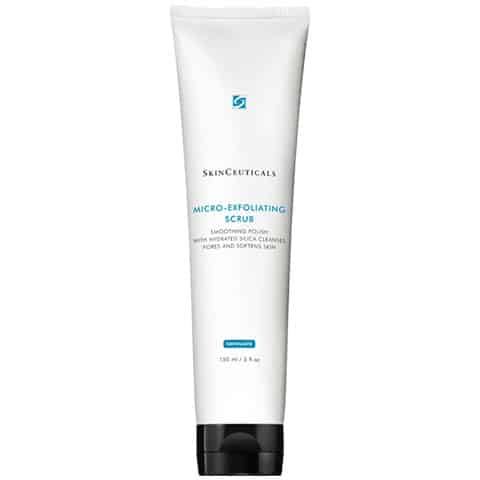 Micro-Exfoliating Scrub This product effectively cleanses pores and exfoliates to hydrate, soften and improve skin texture.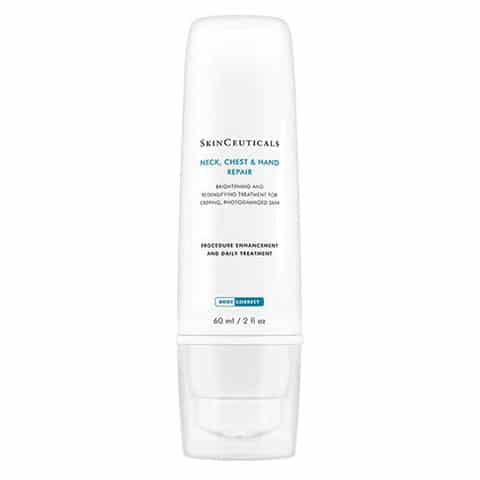 Neck, Chest, and Hand Repair This body treatment is designed to brighten the appearance of skin with age spots.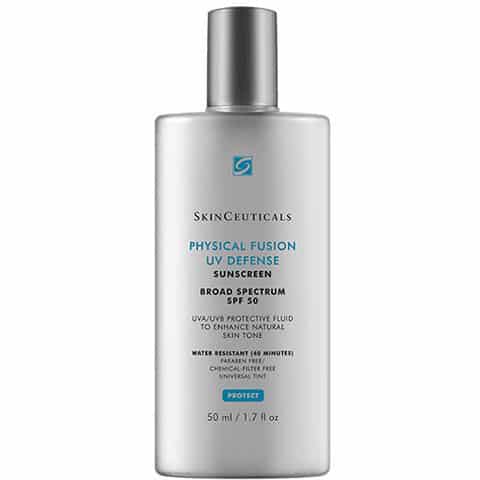 Physical Fusion UV Defense Sunscreen SPF 50 This tinted sunscreen is made with 100% mineral filters for a broad spectrum of UVA/UVB protection.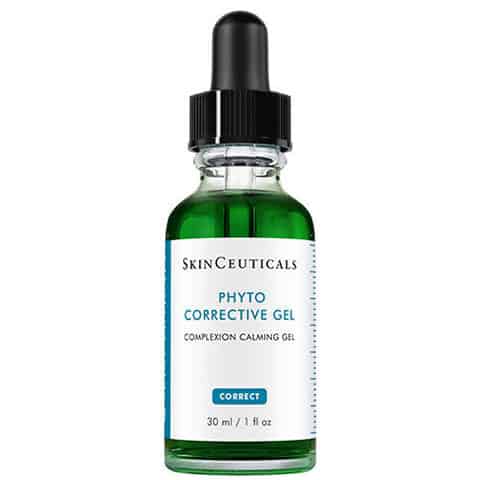 Phyto Corrective Gel This is a hydrating, soothing gel serum that includes botanical ingredients to calm and hydrate the skin, all while improving visual redness.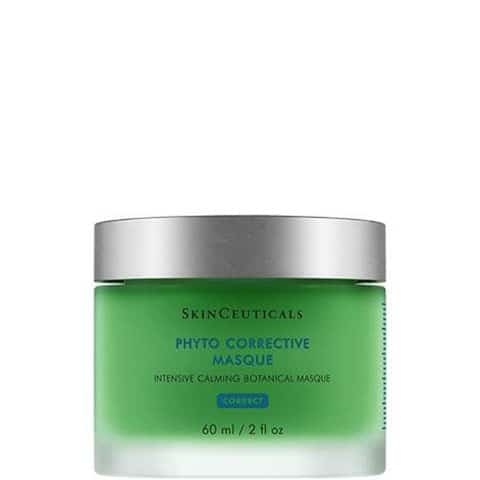 Phyto Corrective Masque This intensive calming botanical face mask aims to rehydrate and soothe temporarily reactive skin.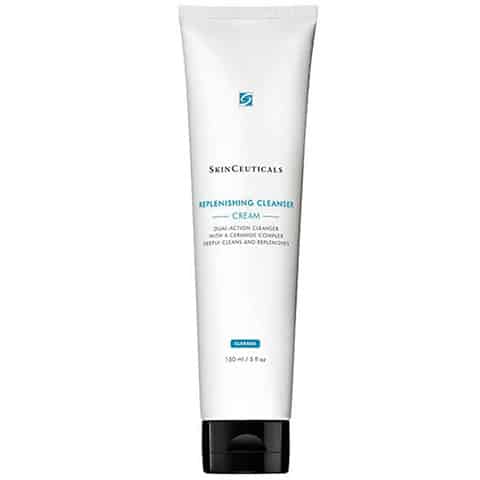 Replenishing Cleanser Cream This is a dual-action face wash for combination skin.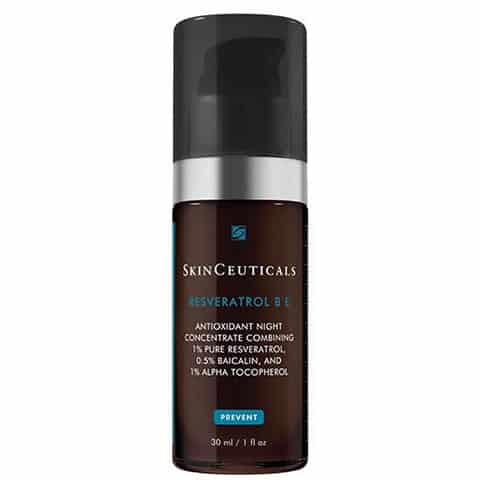 Resveratrol B E This is a concentrated night face serum with pure antioxidant-rich resveratrol, designed to reveal visible radiance and firmness.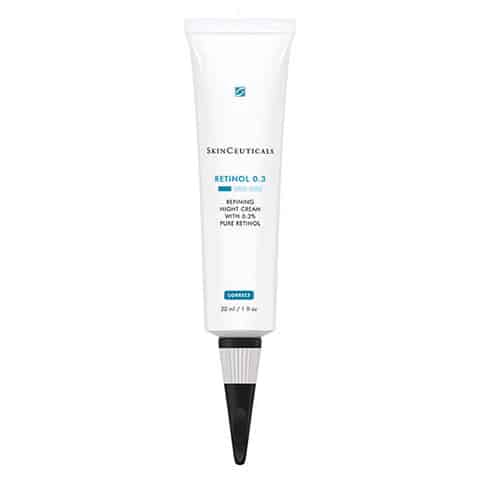 Retinol 0.3 This concentrated facial cream improves the appearance of visible signs of aging, while also minimizing breakouts.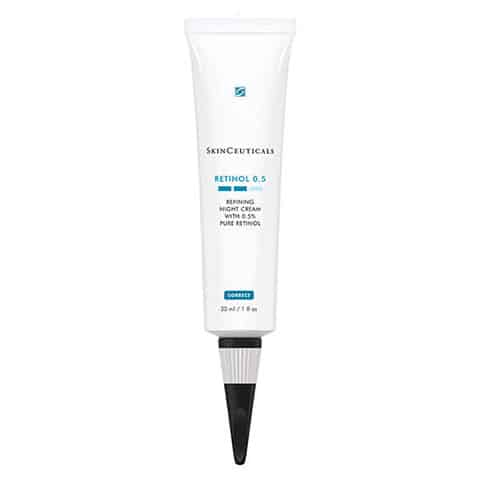 Retinol 0.5 This is similar to the above, although it is designed to be worn at night.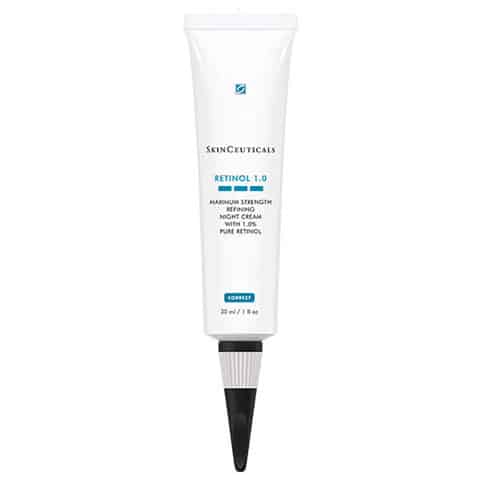 Retinol 1.0 This variant offers an even higher concentration to improve the visible signs of aging and pores while also minimizing breakouts.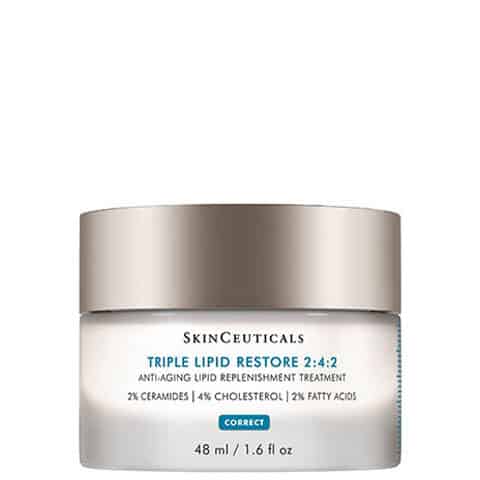 Triple Lipid Restore 2:4:2 This is an anti aging treatment cream designed to refill cellular lipids and nourish dry skin.